The lab is part of the Center for Infectious Disease Dynamics , the Huck Institutes of the Life Sciences and the departments of Entomology and Biology at Penn State. Much of the research driving the lab is at the intersection of disease & behavior: how and why do parasites manipulate host behavior and what is the role of behavior in reducing disease transmission?
We are committed to engaging with the public through open-access publications and media, using our work to enhance ant biocontrol and global food security, and through educational outreach to learners of all ages.
Recent News and Upcoming Events:
Another Talented Member Added to the Hughes Lab Team!
Kelsee Baranowski has begun working as a lab technician, assisting directly with the lab's agricultural resource site and application, PlantVillage. This job requires lots of travel and getting out in the field, as she aggressively collects massive amounts of plant photos. Each of these thousands upon thousands of photos contributes to a database for the development of a plant disease-detection technology. You may even see her around the State College area or in the campus greenhouses. We cannot be more thankful for the work that she's doing and are sure to try and keep her for as long as possible!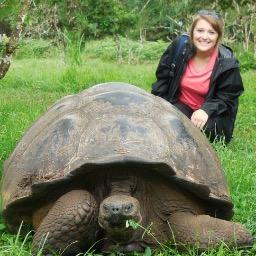 In his recent TEDxPSU talk, David mentions Kelsee and her work, explaining in a bit more detail the motivations behind these efforts.